With the trends of Carbon neutralization, domestic substitution, manufacturing upgrading, etc., China's new material industry is now ushering in the best development opportunity.
15 years ago, Professor Shengen Zhang has started R & D on material recycling, which is not only a drudgery, but also an earth protector.
He once went to Guiyu, Guangdong Province, a world-famous e-waste collection and distribution center alone. He went to the front line and experienced the early and outdated recycling methods such as barbaric dismantling. However, he did not flinch, instead developed the industrialization technologies with independent intellectual property rights and helped the local to establish the largest recycling precious metal production line in China. He has turn e-waste into treasure, produced huge economic, social and environmental benefits.
Recently, student group had an exclusive dialogue with Professor Shengen Zhang, the professor University of science and technology Beijing, told you his scientific research stories and his latest interpretation of new materials industry.
First, why is the material industry so important? What is the new material?
Materials are basis of human life and tools for human beings to understand andtransform nature. According to materials, human civilization has divided into Paleolithic Age, Neolithic Age, Bronze Age, Iron Age, etc. It is assumed that there would be no human civilization without materials.
The new materials are supplements to traditional materials. The field of new materials is very wide, except for natural materials, the others can all be generally called new materials. New materials are the foundation of advanced manufacturing and manufacturing power.
For example, superalloys and functional coating materials are the key support for aeroengines. Electronic chemicals are indispensable materials for integrated circuit manufacturing. High-strength and light alloys are the foundation of high-end equipment effectivity such as large aircraft. New battery materials determine the endurance and fast charging of new energy vehicles.
Breakthrough of a new material often indicates technological revolution in onefield. The progress and breakthrough of advanced materials are directly influencing the development of Chinese strategic industry.
China has also witnessed the rise of new materials in past decade. Up till now, there is $3.8 trillion global chemicals and materials, and $1.4 trillion, 37%, from China. China has become the largest production and consumption base of chemicals and materials in the world.
Professor Zhang told Chuangye Bang that although Chinese material industry is huge, it does not mean powerful. The most important thing is to be a "powerful big man". There is a big gap between developed countries and China in advanced material industry,less original core intellectual property rights, and more key technologies as well as equipment controlled by others.
This 'one less and one more ' status quo is impressive in the Sino-US game. At the same time, based on historical thinking, Zhang believes that China will eventually become the world's science and technology center.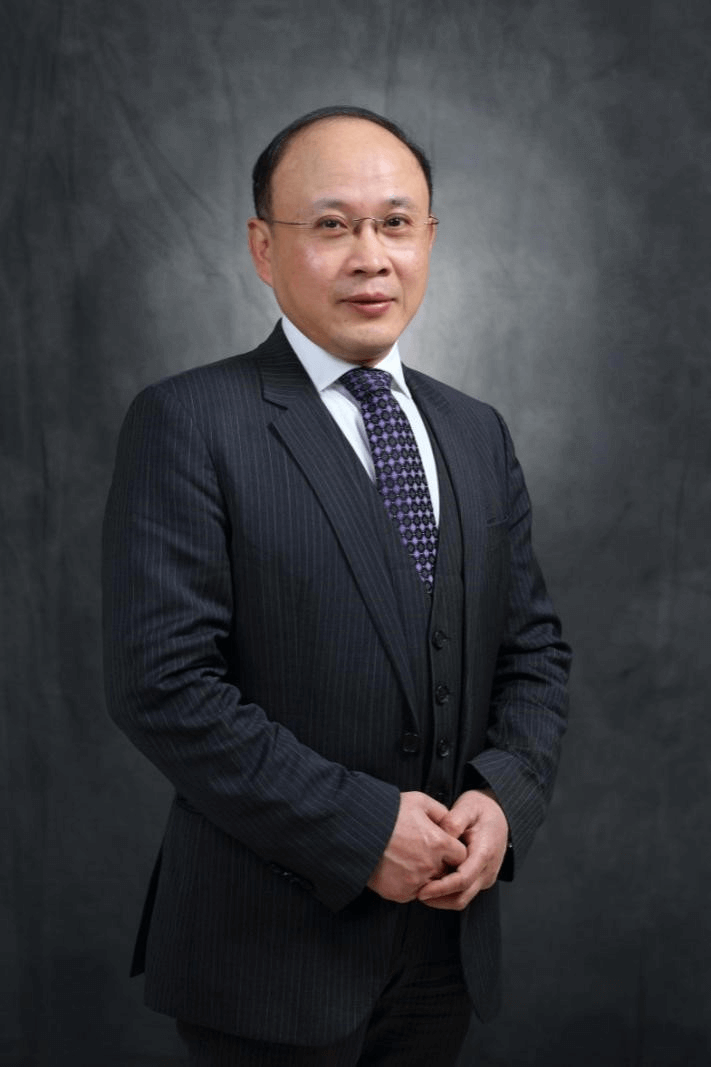 1. Enter E-Waste Collection and Distribution Center for seeking Green Resource Solutions
Zhang' s doctoral dissertation is on rare earth magnetic materials. In 1998, after graduating from Central South University of Technology (now named Central South University), he joined General Research Institute for Nonferrous Metals Beijing, mainly engaged in R&D and industrialization of rare earth permanent magnets. He succeeded in developing Strip Casting technology and promoting sintered NdFeB in China to advanced international level.
In 2004, he joined University of Science and Technology Beijing and focused on material recycling. After one and a half years of deliberation, Zhang challenged e-waste recycling, aimed for harmonious development of heaven, earth and human beings.
In September 2006, Zhang went to Guiyu alone, Guangdong Province, a world-famous e-waste collection and distribution center. During the investigation, he investigated the farmer's family workshops and remote gullies, and witnessed scenes of barbaric dismantling, stocks of toxic cyanide-rich wastewater, and pungent clouds of smoke... Zhang was shocked by the harm to environment and residents.
After returning to Beijing, Professor Zhang had been thinking about how to recycle e-waste in a green and efficient way, to turn e-waste into treasure, to realize harmonious development of economy and environment. He identified thatenvironmental pollution and resource waste were caused by outdated technologies. Two months later, he went to Guiyu again. He found that green recycling of waste circuit boards was the key for recycling e-waste.
The electronic components of waste circuit boards can be manually disassembled, sorted, and reused, while the remaining "bare boards" can not be disassembled manually. So "aqua regia" is used to dissolve precious metals from the boards, then sodium cyanide is used to extract precious metals, and the remaining "bare boards" are smelted in cupola to produce black copper anode plates, as well as dioxins, result in environmental pollution and waste of resources.
In order to overcome green recycling strategic precious metals and copper from waste circuit boards, Zhang thought about the key scientific and technological problems and put forward the overall solution for e-waste green recycling, which was also supported by the major project of industry-university-research cooperation of the Ministry of Education and Guangdong Province.
Professor Zhang went deep into the front-line to investigate, combined the local actual situation, put forward a set of technological scheme that is different from Umicore Company, Belgium. He organized a research group, including University of Science and Technology Beijing, enterprise and government. He also completed the research and development work of laboratory principle experiment, small test, engineering verification and industrial application of the whole chain.
In order to carry out engineering verification of laboratory results, Professor Zhang fully designed the scheme and made various risk pre-judgments and plans before each engineering test; during the test, no detail or data was missed, and the whole process was recorded. He analyzed and summarized intensively every test data.
After multiple engineering tests, the industrialization scheme was finally obtained. The industrialization process is the hardest, involving many government departments and various procedures.
Zhang recalled that the most impressive times were environmental impact assessment (EIA) and linkage test.
At that time, the cooperative enterprise decided to establish production line. Zhang led his group to compile EIA report, including process principles, entire process parameters, optimized equipments, energy consumption, material balance, pollutant emission intensity, concentration and annual total amount etc.
Zhang often worked all night for EIA, which lasted more than half a year. In2012, The enterprise finally passed the strict EIA. established a modern green factory in only one and a half years.
Now, the enterprise has become the largest renewable precious metal company in China, and it is also a world benchmark enterprise. it has increased sales by RMB 4.278 billion, increased profits by RMB 732 million, reduced mining by 52.35 million tons, saved energy by 606,000 tons, reduced carbon emission by 2.139 million tons and saved water by 116 million tons.
This is just one case, and there are many other examples of industry-university-research cooperation.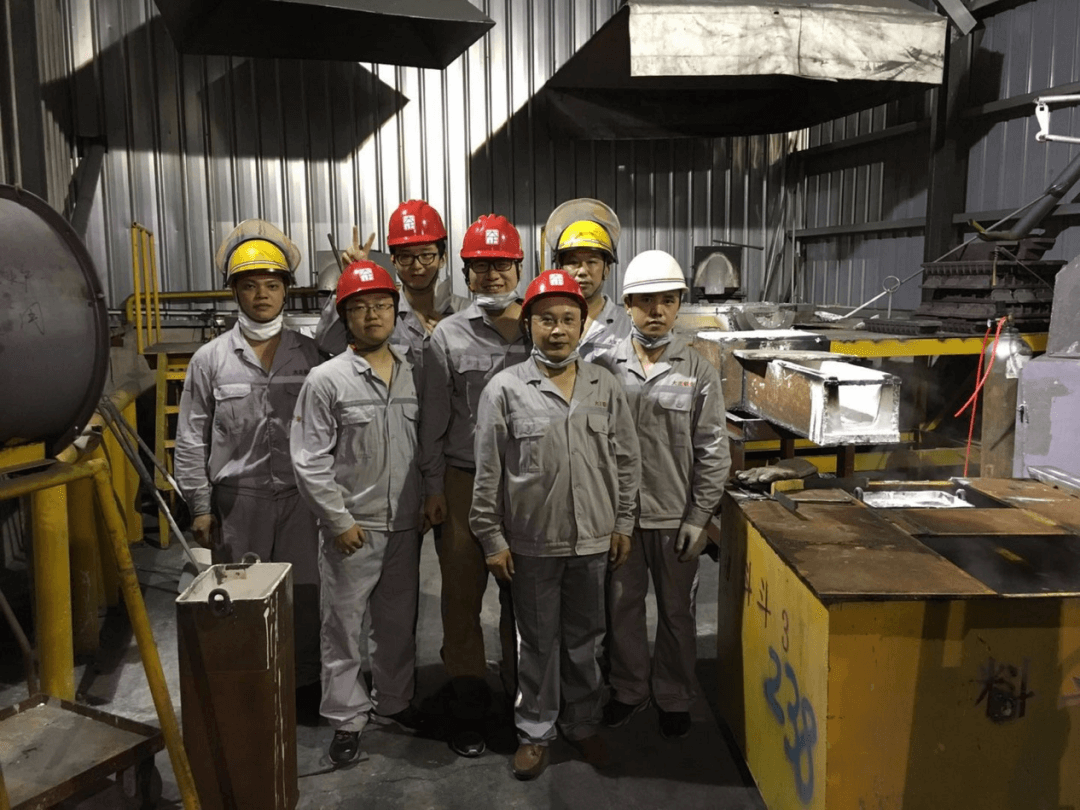 2、China's new materials should be a "powerful big man"
Materials recycling, led by Professor Zhang in the past fifteen years, conforms to China's "30.60 goals".
On September 22, during the 75th United Nations General Assembly, China proposed "strive to reach the peak of carbon dioxide emissions by 2030, and strive to achieve carbon neutrality by 2060". This is China's "30·60 goal." The "7 + 1" industries are working out the road map of reaching the peak of carbon emission and has initially formed a consensus that the comprehensive utilization of secondary resources is one of the important means of carbon emission reduction.
Zhang said that China's renewable metal industry started late but developed rapidly. Technology, equipment and industrial scale have all developed. It is now the first square in this field, and many aspects are pioneer in the world. Next, in the field of material recycling, we should continue to increase investment in science and technology, to strengthen multidisciplinary integration, to make full use of the latest IT technology, and to thoroughly solve the structural defects of the whole process. At the same time, China should pay attention to international standards and patents, and provide Chinese version of technology and standard system.
It will have a far-reaching impact on China for implementation of carbon peaking and carbon neutralization policy. In the field of new materials, industrial transformation and upgrading will be greatly accelerated, high-tech enterprises will develop rapidly, and unit GDP emissions will be used as evaluation indicators.
As we know, material recycling can greatly reduce material consumption, energy consumption and pollutant emissions. For example, the technologies such as strategic metal regeneration and scrap aluminum regeneration target component aluminum alloy developed by Zhang's team can save energy and reduce emission by more than90%, which is also the practice of carbon peaking and carbon neutralization policy.
Thanks for the industrial upgrading of China's manufacturing industry, largecompanies are bound to cultivate domestic supply chains, and the demand for new materials will increase substantially. Compared with traditional materials, new materials have better performance and higher cost performance, and have become an important source of raw materials for many manufacturing enterprises.
Professor Zhang pointed out that it is a historical necessity of rapid development of China's new material industry market. But at the same time, being big is not necessarily strong, you must truly be a "powerful big man."
The most important is protection of intellectual property rights. If intellectual property infringement cases are left unchecked, it will inevitably reduce the enthusiasm of scientific research workers and enterprises. Secondly, it is particularly important to establish a scientific and reasonable evaluation system to stimulate the vitality of talents' innovation. Finally, it is necessary to establish a fair and reasonable business environment to achieve true fairness and transparency.
3. Advanced materials with high investment and long cycle are popular now
Although advanced materials, a strategic emerging industry, have great potential, there were not many related investment institutions in the past for a long time, and advanced materials were not regarded as a major direction.
First, there is high investment threshold and payback period for advanced materials, which puts more pressure on general funds.
According to a study on commercialization of advanced materials in Nature Materials, the average time for commercialization of advanced materials technology is more than ten years, which is much longer than that of software technology. The cost of R&D for commercialization of advanced materials technology is several times to dozens of times that of software technology, which is far beyond the capacity of ordinary venture capital institutions.
Secondly, advanced material enterprises are located in the upstream of the industrial chain, far away from the terminal consumers. It is difficult to obtain direct feedback from market. They often need other technologies to follow up before commercial applications, which will cause a high degree of uncertainty in advanced material market. It is extremely difficult for investment institutions to accurately predict the market.
Finally, the industrialization of advanced material technology is difficult, and themanagement risk should not be underestimated. From small-scale test to medium-scale test to final mass production, the requirements for production equipment vary in magnitude, and problems in any step may cause large deviations.
Therefore, there are great technical risks, market risks and management risks to start up advanced materials business, which requires capabilities of professional knowledge reserves, industry research, and market trend prediction for venture capital institutions.
However, in the past two years, the advanced material industry has also entered the fast lane. In 2019, the Science and Technology Innovation Board clearly pointed out that we should focus on supporting the six major fields, such as information industry, biomedicine and advanced materials etc. Besides advanced materials, other fields need the support by advanced materials. so advanced materials play a vital role.
Nowadays, many investment institutions have seen the huge value of the new materials.
An investor once cited an example: In the past, innovative companies of advanced materials used to be relatively difficult to obtain downstream application opportunities, because "even Chinese enterprises would buy the best materials and products on a global scale". However, with the change of external environment, cultivating domestic suppliers has gradually become the choice of many large enterprises, such as Huawei, Huaxing Optoelectronics, BOE and other head companies.
Professor Zhang said that the choice of capital is beyond reproach. We should understand that the integration of modern technologies, for example Internet, is an important direction for the development of new materials. Breakthroughs in new materials can often bring about the next revolution. Therefore, the field of advanced materials with large investment and long payback period may also be high returns.
For advanced materials enterprises, they should keep their core technology pioneer, and constantly innovate in combination with market demand, so as to ensure that they can adapt to market changes and transform scientific research achievements into high-yield practical products. Attract capital with high returns to make a large amount of continuous investment to promote the development and production of new technologies, new materials, and new products, forming a virtuous circle.
"The core advantage of universities lies in innovation and research and development. The core advantage of enterprises lies in productization andindustrialization, and capital is an important hub connecting these two parts." Zhang believes that the three parties should use their respective advantages to cooperate.
On the one hand, there must be sufficient trust between universities and enterprises. At the same time, universities' research work must be highly compatible with the development field of the enterprise. Enterprises should follow the market to put forward demands, and universities can use their innovative advantages to carry out R&D and optimization.
On the other hand, there must be sufficient financial support to promote industrialization and cooperate with institutes and enterprises to transform achievements into products, so as to truly achieve collaborative innovation of industry, university, research and application.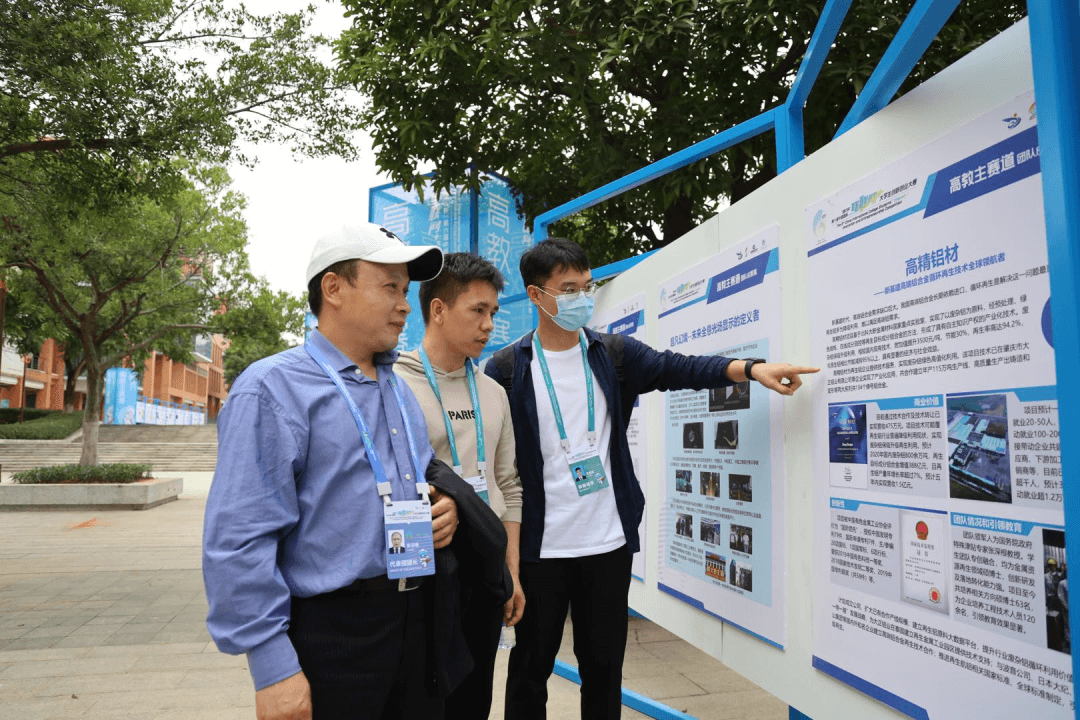 4. Industrialization is often stuck on the road from R & D to engineering
In process of combination of production, study and research, how personnel training meets enterprise actual needs and how scientific research solves enterprise's contradiction and development? These are all difficult problems.
Zhang said that foreign countries pay more attention to cultivating compound and innovative talents. At the same time, they pay attention to the cultivation of innovation ability in the whole process of education, starting from childhood, through the whole education stage of each student. This can often meet the needs of enterprises for innovative talents, at the same time, it is also helpful to cultivate truly competitive talents and bring high-value talents to enterprises.
It is worth noting that foreign countries generally pay more attention to the "individualized" training of talents, which is similar to Professor Zhang's "teaching students according to their aptitude, giving full play to students' subjective initiative and creating new value for enterprises. "
Then, how to solve the contradiction between scientific research and enterprise development?
Scientific research, especially basic research in the field of new materials, often has the nature of high risk, high investment and long cycle, which often conflicts with the short-term interests of enterprises.
Professor Zhang believes that if enterprises want to achieve sustainable development, they must innovate continuously and innovate both in technology and products. They should not only improve and transform existing technologies and products, but also attach importance to original innovation and develop newtechnologies and products.
While pursuing short-term benefits and rapid growth, enterprises should take a long-term view and pay attention to the development direction of their own industries. He suggested that enterprises could cooperate with institutes to combine scientific research with the respective advantages of enterprises so as to promote their development through technological innovation.
There are four main links in the transformation and industrialization of scientific and technological achievements: creativity, R & D, engineering and industrialization. Creativity and R & D process are the advantages of universities, while engineering and industrialization are the advantages of enterprises or industries.
Zhang pointed out that the unindustrialized stock scientific and technological achievements have basically completed the link of creativity and research and development. Now, the main problems are engineering and industrialization, and the key point is to get through the link from R&D to engineering.
Therefore, in order to achieve breakthroughs, we must first own leading core technologies, and then establish a problem-oriented research process, identify the market's positions and demand, and truly make useful products and functions. Finally, we should choose the responsible enterprises, and use the advantages of enterprises to complete the final industrialization.