Recently, the 8thCongress of Member Representatives and the 8thCouncil Meeting of Chinese Society for Stereology (CSS) were successfully held. Due to the current events related to Covid-19, the conference was held both online and offline. The 7thPresident, Vice President, and Chief Supervisor of the council, and 216 representative members have attended the meeting. Mr. WANG Jinzhan, Member of China Association for Science and Technology (CAST), Member of the Leading Party Members Group, and Executive Secretary of the Secretariat of CAST, has sent a letter to extend his congratulations on the conference. In the meeting, Prof. ZHANG Yue, member of Chinese Academy of Science, and Dean of USTB Research Institute for Advanced Interdisciplinary Science and Technology, was elected as the 8thpresident and chancellor of CSS council.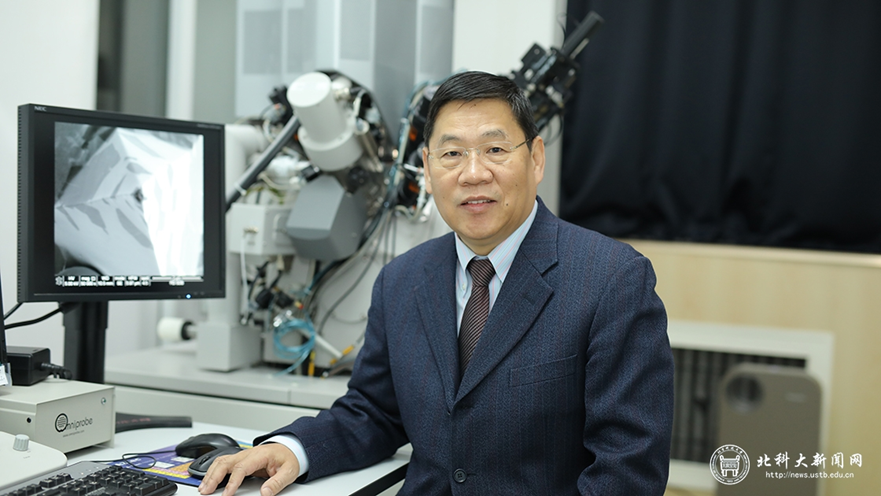 At the meeting, Prof. ZHANG, in his speech titled "Despite Great Success, One Should Still Strive to Go Further", said that under the leadership of CSS Party Committee, the new council will fully publicize the principles and policies of the Party among the members, especially those principles and policies for scientific and technological fields, and let the Party building work lead the work of CSS. At the same time, the new council will focus on brand construction of CSS, optimizing the organizational work of CSS, strengthening the development and evaluation work of the discipline, and putting more energy on the discovery, training and encouragement of leading talents, especially young talents. It is hoped that with the joint efforts of all members, the new council will fulfill their duties and overcome difficulties, continue to follow the path of development paved by previous councils and create new prospects for CSS.
Chinese Society for Stereology (CSS), a national first-class professional society established in 1987 and directly managed by CAST, is an academic, national, and non-profitable social organization voluntarily founded by Chinese scientific and technological researchers and related units engaged in stereology and related disciplines. Prof. ZHANG Wenqi and Prof. LI Jingbo, Former Presidents of USTB, were elected as the president of the first CSS council successively. The methods and principles of stereology have been mainly used to obtain quantitative characteristics and accurate visual description of the solid structure or three-dimensional (or n-dimensional) geometric structure and have played important roles in the fields of materials, medicine, security, environment, remote sensing, geology, aerospace and other fields. CSS now has 7 professional branches and 6 working committees and has foundedChinese Journal of Stereology and Image Analysis, a first-level national academic journal.
Draft: Bingjie Zeng
Revision: Mingyuan Cheng